The Yadkin Arts Council
The Yadkin Arts Council is a nonprofit 501(C)3 organization dedicated to enriching the lives of Yadkin County citizens through the arts. The Yadkin Arts Council has been a creative beacon in the community since 1975 and has shared space all over Yadkinville, including in the Yadkinville High School auditorium, and even a retired freezer locker! Finally, we found our permanent home when the Yadkin Cultural Arts Center opened its doors in September 2011. Learn More About the History of the Yadkin Arts Council
"Transforming lives in our community through the arts by offering opportunities to encounter, create, and participate."
Yadkin Cultural Arts Center
While we started small in those shared spaces, we have expanded rapidly in our new space, bringing big city excitement to our small town!
The Yadkin Cultural Arts Center is the home for our Yadkin Arts Council, and also features the 193-seat Willingham Theater, the YARD resident artist studios, The Willingham Performing Arts Academy, the Center Bistro, the Welborn Gallery, the Spark Costume Shop, meeting space and classrooms, and the versatile Front Yard space.
Yadkin Arts Cultural Center Facilities
Yadkin Arts Council
The Arts Council is governed by a 20-member Board. It receives grassroots funding from the North Carolina Arts Council, a division of the Office of Cultural Resources. The Yadkin Arts Council allocates these funds for arts experience and education programs in the schools. 
Willingham Theater
This state-of-the-art facility seats 193 patrons for live play productions as well as film showings throughout the year. It is also a space of learning, engagement, and expression for our students who join us for our summer camps each year.
>> Learn More
Resident Artist Studios
Sometimes it can be difficult to create in your home due to a lack of space or inability to dip into that creative mindset. Because of this, we provide resident art studios which can be rented so you can dedicate a space for your creative work. In addition, patrons can arrange to visit the studios to meet with artists and watch them work. >> Learn More
Some of the many community offerings of the Yadkin Arts Council:
Annual Yadkin Valley Bluegrass Convention
Bi-monthly artist exhibitions in the Welborn Gallery
Messiah Community Chorus Concert
Scholarships in performing and visual arts
Art a la Carte and other art classes and workshops
Year-round performances and movies in the Willingham Theater
Visit the Yadkin Cultural Arts Center today and learn how you can enrich your life through our programs!
JOHAN WILLINGHAM
President
SARAH SMITH
Executive Director
RON STACKER THOMPSON
Founding Artistic Director
CHARLIE KLUTTZ
Artistic Director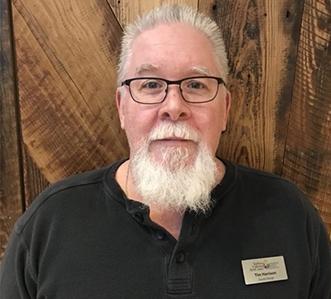 TIM HARRISON
Technical Director &
Sound Engineer
JAMES SHEEK
Facilities &
Operations Manager
SAVANA THOMPSON
Administrative Assistant & Box Office Manager
LISA DRUM
Red Wall Gallery Curator
AMOS WESTMORELAND
Welborn Gallery Curator
John Willingham President
Mark Brandon Vice-President and Treasurer
Gray Renegar Secretary
Ercel Carter Board Member
Joel Cornelius Board Member
Dan Cornelius Board Member
Jim Drum Board Member
Lisa Drum  Board Member
Robert Garcia  Board Member
Angel Johnson  Board Member
Joy Kay  Board Member
Mike Koser  Board Member
Patrick Long Board Member
Anna Peterson Board Member
Patricia Sarabia Board Member
Ron Stacker Thompson Board Member
Shannon Taylor Board Member
Susie Tickle Board Member
Amos Westmoreland Board Member
Donna Willingham Board Member